If you're interested in digital drawing but concerned about the cost of expensive tools, worry no more. Starting your digital drawing journey does not have to be a financial burden. If you already own a smartphone or a tablet, our Q8W Bluetooth digital drawing tablet might be the perfect solution.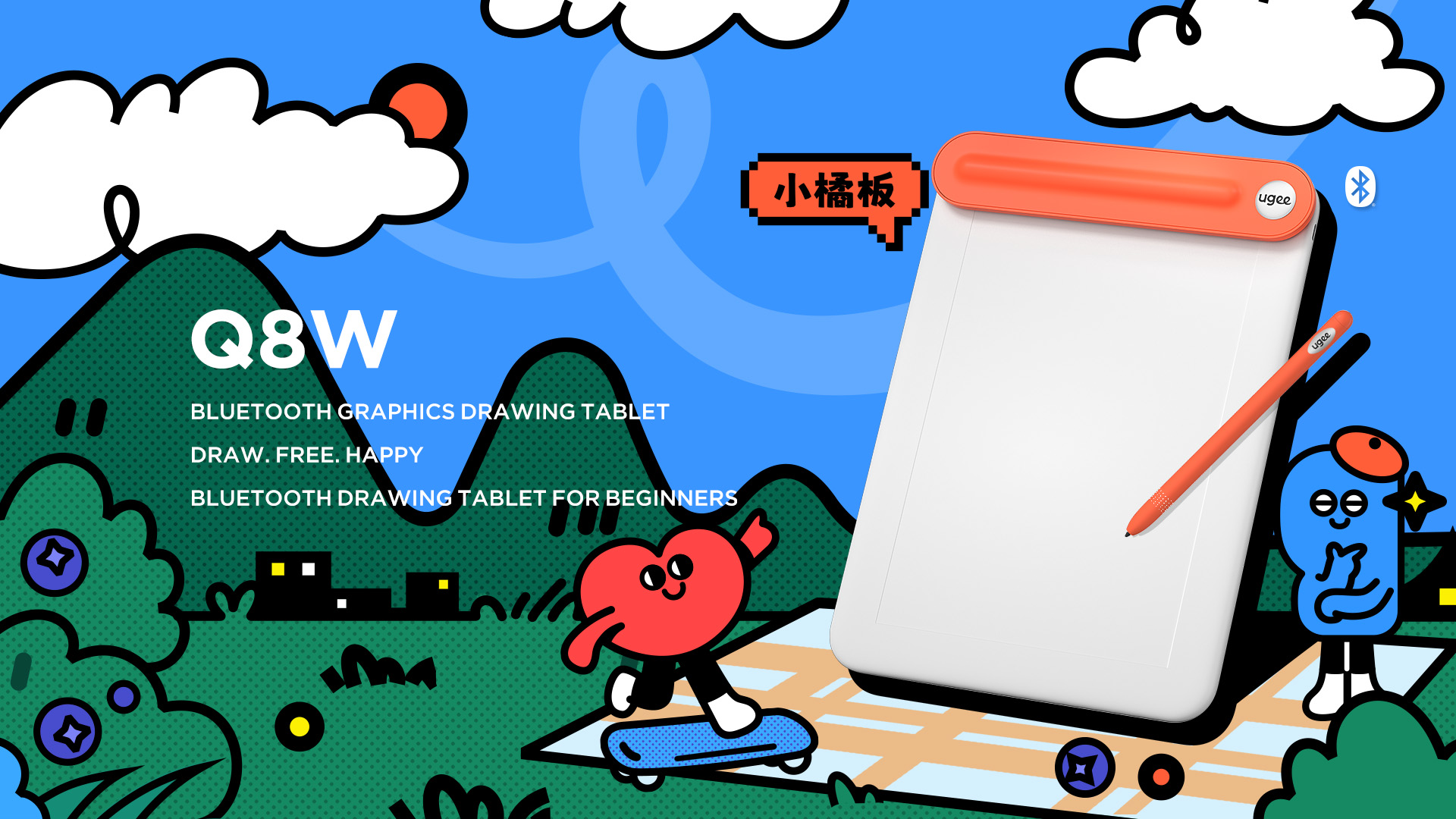 The Q8W is a game-changer for digital artists and designers, offering a hassle-free drawing experience that enhances creativity and productivity, making it ideal for beginners. In this article, we'll explore the unique features and benefits of the Q8W and how it differs from other Bluetooth drawing tablets.
---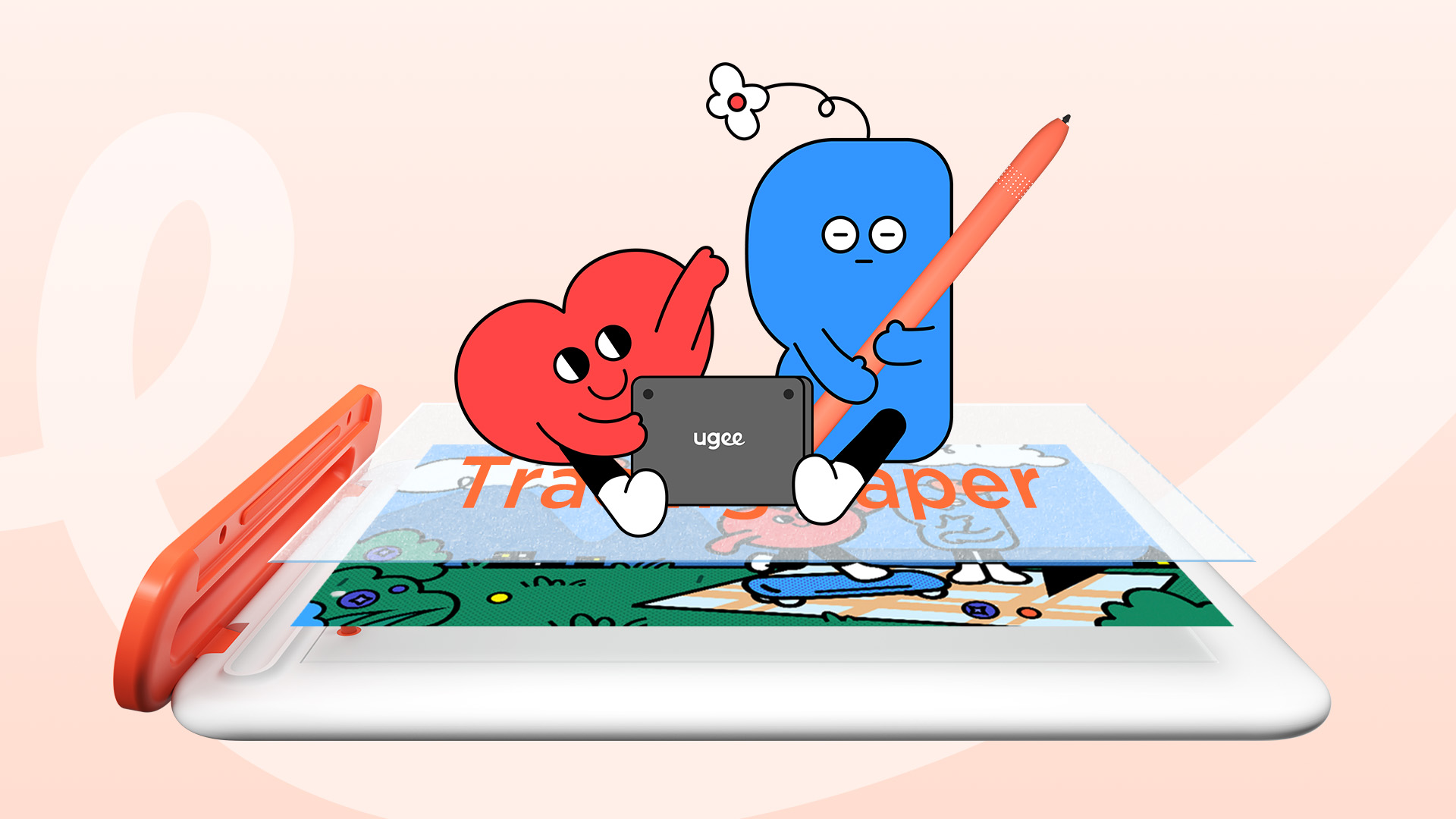 The Q8W is a sleek and stylish Bluetooth drawing tablet equipped with the latest Bluetooth 5.0 technology. The Q8W comes with a high-quality pen that has 8192 levels of pressure sensitivity, a 60° tilt function, and a comfortable grip. With a large active area of 8.46 x 5.94 inches, it provides ample space for your creative expression. To be beginner-friendly, it includes a detachable transparent paper-like sheet that aids in tracing and drawing, facilitating a smooth transition to digital drawing.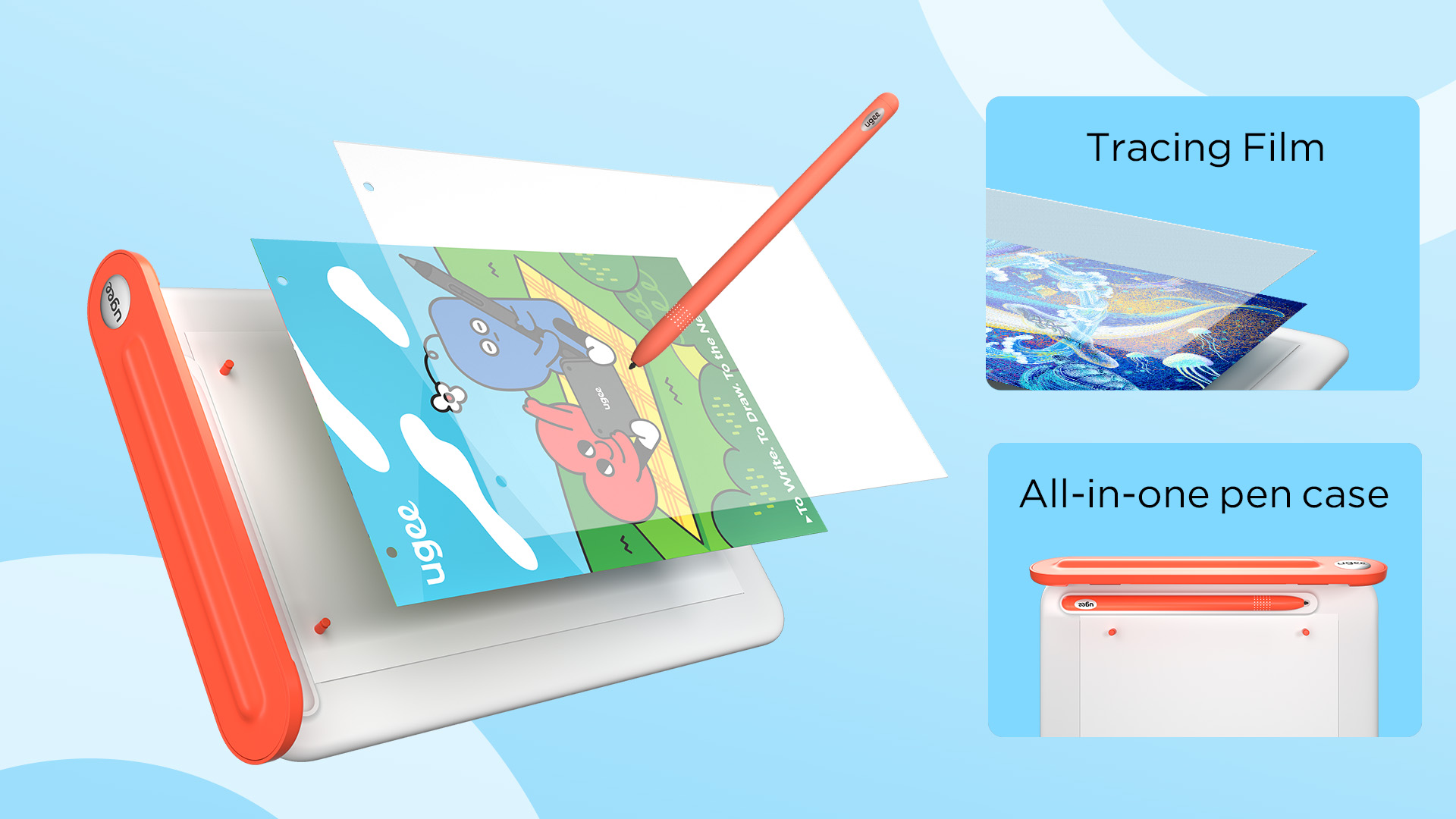 With its unique design, the Q8W stands out among other drawing tablets. It comes in a striking orange-and-white color scheme that is sure to catch the eye.
Featuring a pen case, this drawing tablet allows you to carry the stylus conveniently, without searching through your bag or a cluttered desk. And also this eliminates the need for separate pen holders, pen cables, or pen boxes, making your workspace more organized and clutter-free.
It is so convenient to keep the stylus at hand at all times. But even being integrated with a pen box, it's thin and light at less than 1 pound, making it easy to carry around.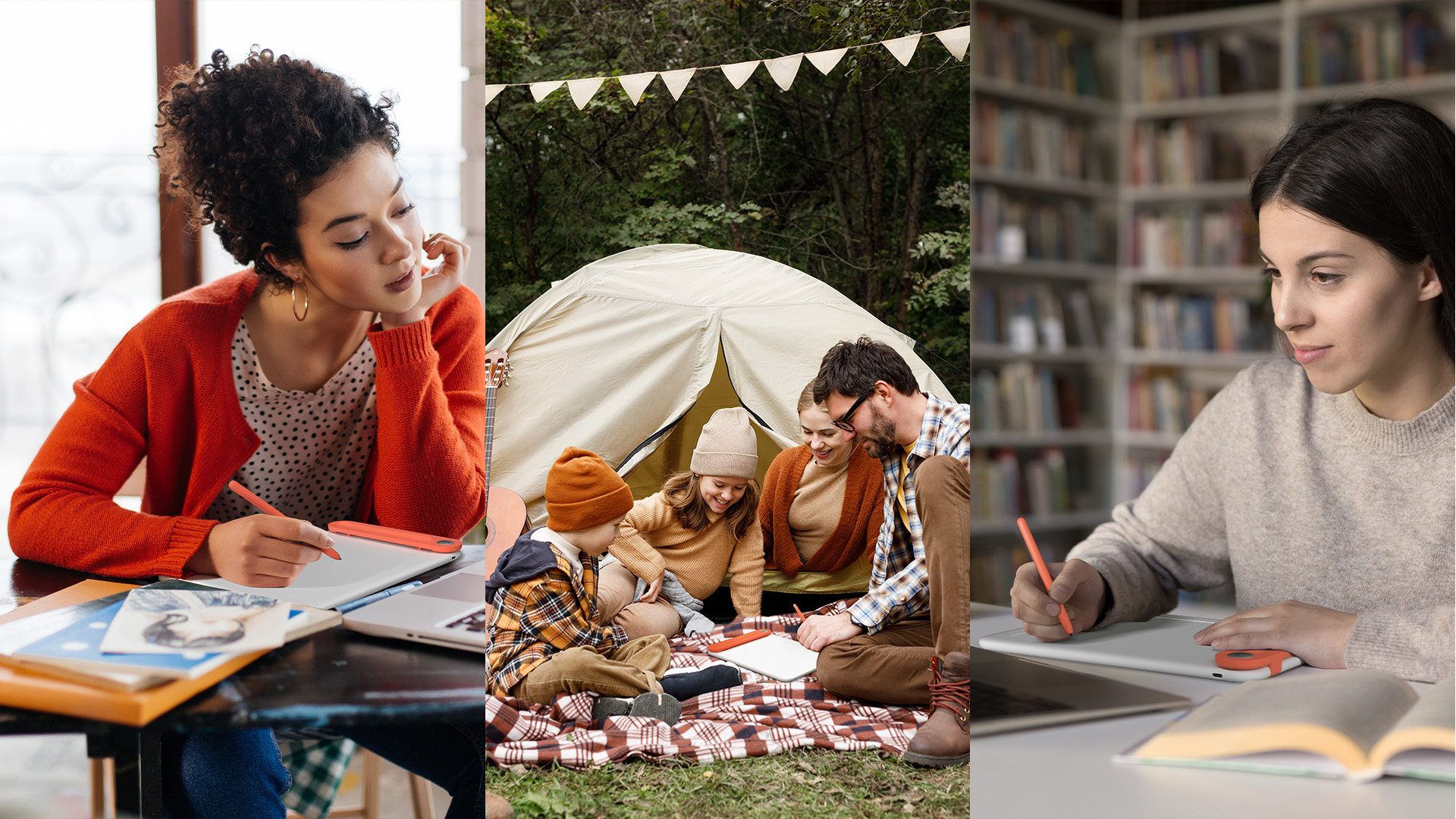 Finding an affordable wireless pen tablet can be challenging, especially when looking for a Bluetooth drawing tablet option. Except for some that are out of your budget, there are some boasting their wireless connection but asking for a USB port to hold their wireless dongle from your device. In response to this, we designed the Q8W. The Q8W includes a high-quality stylus that is designed to provide a natural and precise drawing experience.
So even aspiring artists can use it for their on-the-go creation which means productivity and creativity for them. >> Get The Q8W Bluetooth Drawing Tablet
The Q8W uses the latest Bluetooth 5.0 technology to connect to your computer or mobile device. This allows you to work wirelessly without messy cables or a lack of USB ports. It lets you draw or write even when your device is charging.
With the Bluetooth 5.0 chip, the Bluetooth connection is stable and reliable, providing a lag-free drawing experience up to 10 meters away from your device. This is awesome! You will not be bound by the desk anymore. You can draw in any position that you like or feel comfortable with.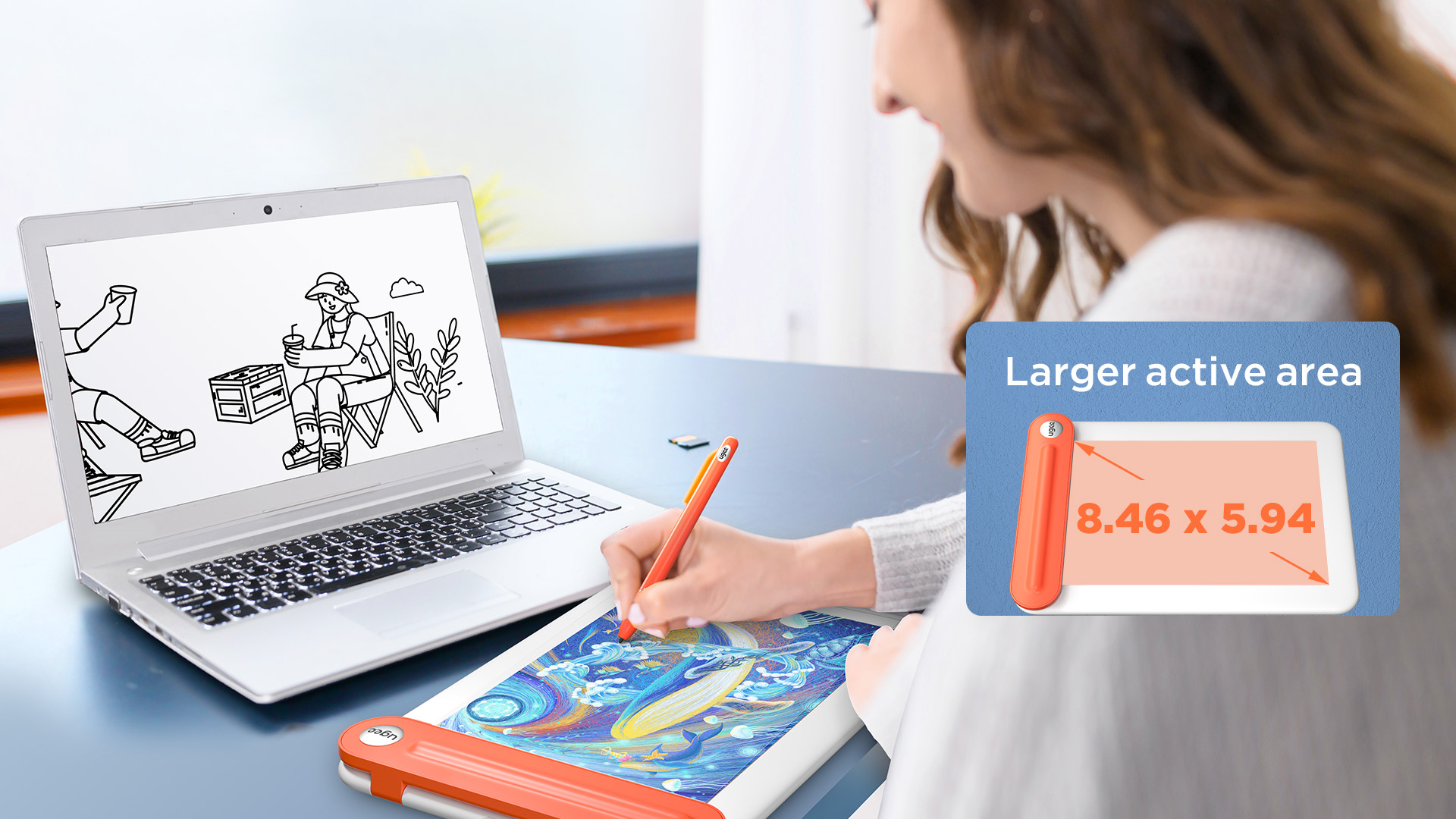 The tablet comes with a high-quality stylus designed to deliver a natural and precise drawing experience. The stylus mimics the size and feel of a 2B pencil, making it ideal for long drawing sessions.
With its 8192 levels of pressure sensitivity and a 60° tilt function, this product empowers you to vary the thickness and opacity of your strokes and get shades easily, providing you with a familiar feel of pencil drawing. Even though you're at the very beginning of digital drawing, you can get used to and dive into this new world quickly.
With its large drawing area, the Q8W provides ample space for creative expression. It allows you to work on larger projects without having to zoom in and out constantly.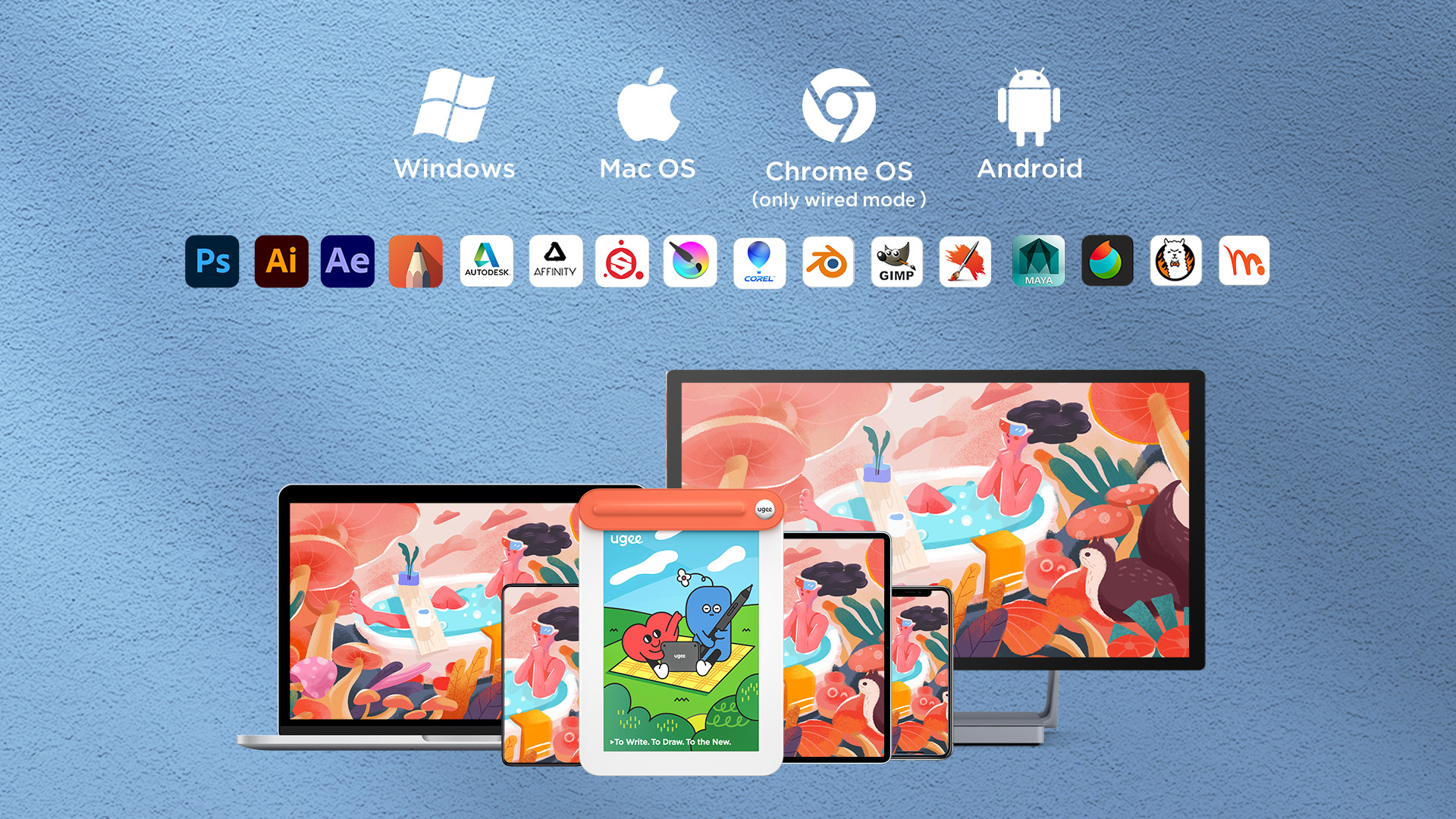 The Q8W's compatibility with mobile devices adds to its versatility for digital artists. You can use it with your smartphone or tablet to create digital art on the go.
To simplify mobile drawing for beginners, we developed a lightweight program that enables one-click adjustment of the tablet's drawing area to match your screen ratio. So your mobile device can be your most convenient drawing canvas and is always ready for use when you need to draw or write.
The Q8W also works seamlessly with Windows, Mac, and Chrome devices, and is compatible with a wide range of software applications, including but not only Photoshop, Illustrator, CorelDRAW, etc.
---
Comparison with Other Wireless Drawing Tablets
The Q8W distinguishes itself from other wireless drawing tablets in several ways.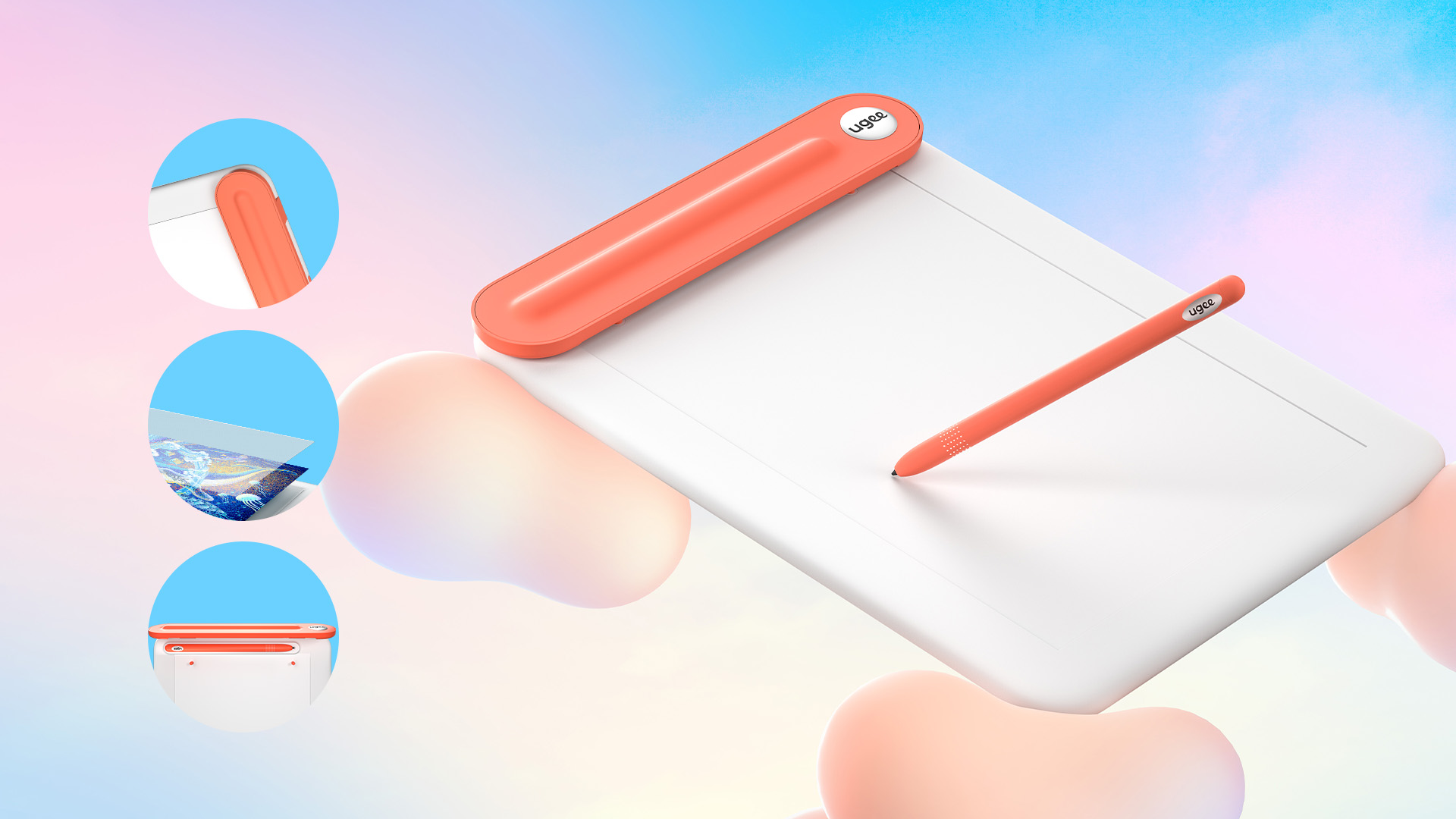 The Q8W has a unique design that sets it apart from other drawing tablets. Its striking orange and white color scheme and thin form factor make it a stylish and modern tool for digital artists.
The Q8W's integration of pen and tablet offers a natural and intuitive drawing experience. This is different from other drawing tablets that have separate pen holders or pen boxes.
With its detachable paper-like sheet, the Q8W enhances the drawing experience with a tactile and realistic feel. When you want to trace artwork, just place them under the sheet. That will give you great help with your skill hone.
---
Conclusion
In conclusion, the Q8W Bluetooth Drawing Tablet is a versatile and affordable tool for digital artists and designers alike. It combines the pen and tablet into one seamless unit, providing a more natural and intuitive drawing experience. With Bluetooth 5.0 connectivity and a large active area, it caters to the needs of artists of all levels. Its unique design and detachable paper-like surface set it apart from other drawing tablets on the market. If you're seeking a high-quality and affordable graphic drawing tablet, the Q8W is worth considering.