Follow below steps to setup your Q8W drawing tablet
Connection Tutorial
1. USB-C Connection
Q8W comes with a USB-C cable for charging and wired connectivity. Just plug the USB-C cable into your computer, tablet, or phone when needed.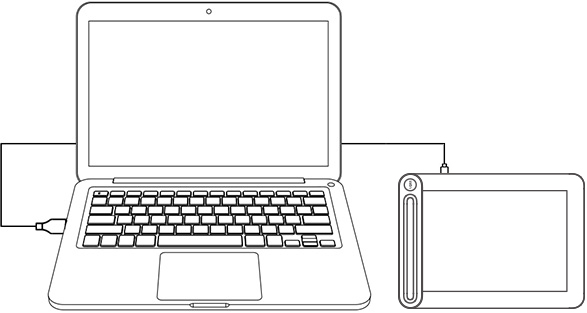 2. Bluetooth Connection
a. Turn on Bluetooth on computer/phone/tablet;
b. To turn on the Q8W, press the power button for 3 seconds. When you're pairing the Q8W for the first time, it will enter pairing mode and the signal lights will flash quickly in green. After the initial pairing, the Q8W will automatically connect to your previously paired device without requiring you to pair it again.
c. For the first Bluetooth pairing, please, navigate to the device name "Q8W" in the Bluetooth interface of the computer/phone/tablet , and click it to complete the pairing.